The Family Portrait
Fundraiser
100% of donations come to your organization!
You only have so much time.
When you are looking for fundraising ideas, you don't have time for small scale profit shares and endless hours of silent auction prep.
You need something that can raise money from your donor base quickly and efficiently.
Partner with the portrait experts at Vacanva to sell sessions in an email and social media donor campaign.
We do the work. You make the money.
What do your donors receive? 
We are family portrait experience experts. Your donors will have 1 year from their donation transaction to schedule a  portrait session with our team in any of our locations.
Every donor receives an up to 90 minute portrait sitting and a 16x20 inch mounted print from their session, a $482 value. 
What We Provide:
1. Custom designed transaction portal to sell family portrait sessions to your donor base.
2. Marketing materials for email, and social media to promote your campaign.
3. 100% of your donations in a check to your organization. We even absorb the credit card fees and make your donations whole. 
4. We then spoil your donors with a high end boutique family portrait experience.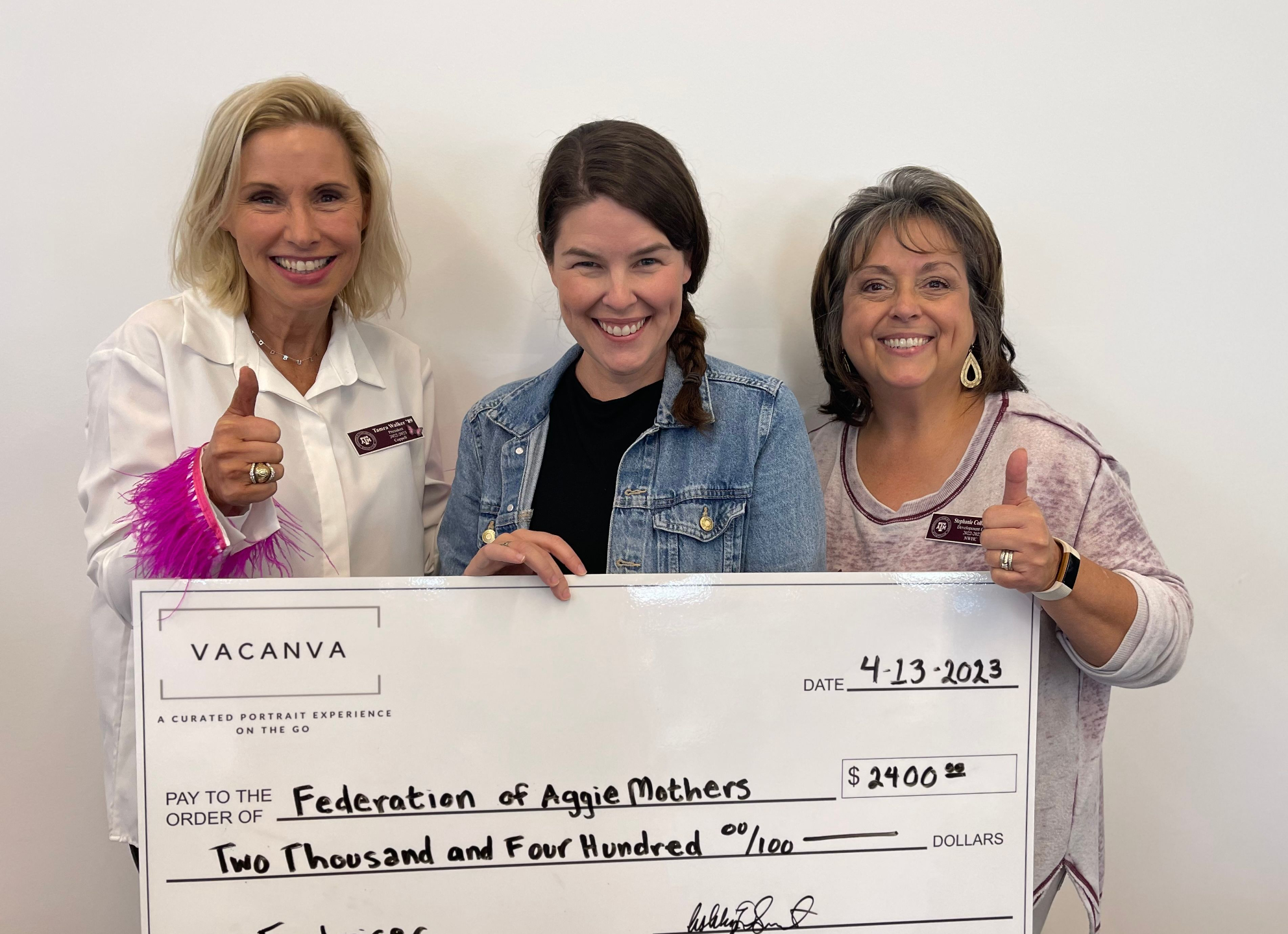 Your Responsibilities:
1. Program your email system with 4 emails (provided for you) to send out to your donor base over a 2 week period.
2. Post social content that we will provide throughout your campaign.
3. Collect/ schedule any rewards you earn with your fundraising totals.
But... How?!
 How do we make money if you make 100% of donations?
Allow us to elaborate.
How much can you expect to raise?
When should you run your fundraising campaign?
Where is this fundraiser available?
Rewards
Your campaign success can earn your organiziation more than just money!
Meet these goals to receive great extras!
Each level includes all the rewards from the level below.
15 Sessions
New staff headshots for your website for up to 20 people
($2125 value)
30 Sessions
Up to 2 hours of photography for your website and social content
($1500 Value)
75 Sessions
Up to 2 minute video produced for your website and socials
($3500 value)
100 
Sessions
Up to 6 hour day of custom content production, stills and video
($7000 value)
Still have questions?
Schedule a consultation with our Fundraising Coordinator and we can get you all set up!